Happy (almost) Cinco de Mayo, Raleigh. 🇲🇽
The holiday honors Mexico's victory over French forces in the Battle of Puebla on May 5, 1862. The second Franco-Mexican War didn't end that day, but the battle became a symbol of resistance against foreign powers.
If you haven't already made plans to celebrate this day in history, we've got you covered with nine different places to eat, drink, and dance with no reservation required. 
Eat, drink + dance 🌮
Chido Taco | Thurs., May 5 | 11 a.m.-8 p.m. | 2330 Bale St. | $2.75+ | Celebrate at this Mercado-style taqueria with a live DJ, fresh margaritas + tacos.
Mezcalalo Latin Dance Night | Thurs., May 5 | 7-11 p.m. | Transfer Co. Food Hall | Free | Enjoy a night of food, drinks, and Latin dancing. 
Lechon Latin BBQ | Thurs., May 5 | 11 a.m.-8 p.m. | 5959 Triangle Town Blvd. | $3+ | All day specials include $3 tacos and Coronas + $5 margaritas; DJ Rob Perez will be spinning from 5-8 p.m. 
PourWorks | Thurs., May 5 | 4-10 p.m. | 900 E. Six Forks Rd. | $8+ | Grab a "Hell Yes Mamacita" brew from Raleigh Brewing + get in line at the taco bar before trivia starts at 7:30 p.m. 
Tin Roof | Thurs., May 5 | 6:30 p.m. | 300 Glenwood Ave. | Free | Enjoy live music, margaritas + fresh tacos on the roof. 
Celebrate from home 🍹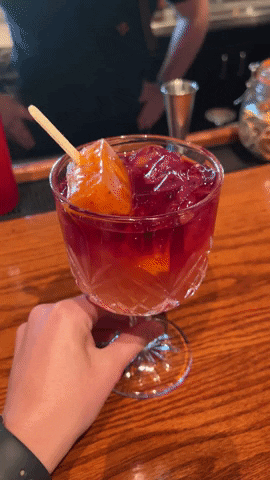 Tamale Croissant | Layered Croissanterie, 911 N West St. | $5.75 | This savory croissant "turnover" is stuffed with corn tamale filling, black beans, Monterey Jack, and roasted poblano peppers + is served with Mama's Salsa tomatillo salsa. Pro tip: Order early… these treats sell out fast. 
Margarita kit | La Rancherita, 7420 Six Forks Rd. | $11 | Just add tequila or mezcal + ice (available in mango-berry, strawberry, and peach) to 32 ounces of homemade margarita mix; serves 6-8 glasses. 
#TakeMeBack cocktail | A'Verde, 2300 Walnut St., Cary | Make Katsuji Tanabe's tequila-based cocktail from home with this recipe straight from the chef.
Galaxy Paloma | Young Hearts Distilling, 225 S. Wilmington St. | Grab a bottle of housemade Agave spirit from this Raleigh distillery + make this unique twist on a classic with fresh grapefruit juice, lime, "jarritos" grapefruit soda, galaxy hop bitters, and finish with a stardusted black lava salt rim.